Shropshire's best one day show
The organisers of Newport Show are full steam ahead for the show's return in 2024 and have recently announced the appointment of a new president.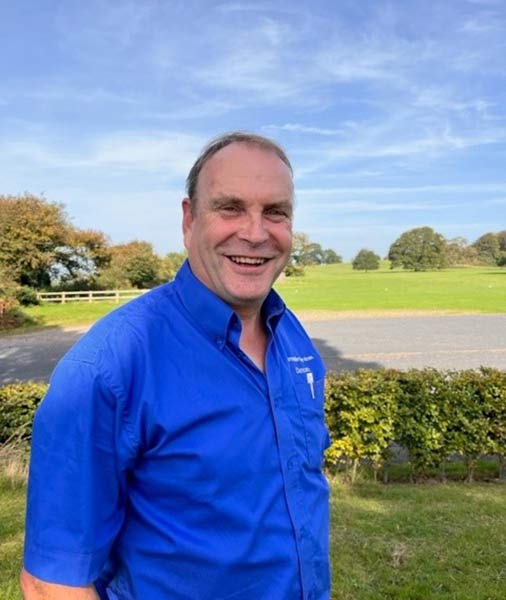 "It is an honour to have been elected as this year's President, a role which I take extremely seriously – and I am looking forward to another amazing year at the Newport Show 2024.
"I'll be trying to build on the high standards that have been set over the previous years by my predecessors – and I can't wait to get started!"
The new President of the Newport and District Agricultural Society has been named as Harper Adams University IT specialist Duncan Gunn-Russell.
Duncan, who is Service Delivery AV Co-ordinator at the University, is set to take up the role of President at the Society for the coming year – with his eyes already firmly fixed on making the 2024 Newport Show the best yet.
Born and bred in Shropshire, both Duncan's father and brother were agricultural contractors, with his father also running an agricultural hardware premises in Shifnal.
With farming in his blood, he joined the Newport Young Farmers Club in the early 1980s, representing them in national debating competition up and down the country, before moving to London, where he trained as an Audio Visual specialist.
When he married in 1998 – with his wife, Amelia, a dairy farmer's daughter – the couple moved back to the area, where they now live on the Shropshire – Staffordshire border with daughter, Megan and son, Angus.
Duncan now puts his AV skills to use at Harper Adams University, and with his home surrounded by fields, woodland, livestock and poultry, he soon found himself tempted back towards helping out at the Newport Show.
He said: "In the early 2000s, I was persuaded by former Show President, Scott Dobson, to help at the show in the parking and gates section – and since then, I've never really managed to escape the clutches of the Newport and District Agricultural Society!
13th July 2024
COUNT DOWN TO THE SHOW
What Newport Show has to offer
Agricultural
Agriculture is central to Newport Show and showcases all aspects of the industry from Livestock to modern day farming equipment.
Vintage Tractors
For 2022, we introduced online exhibitor entries for Vintage Tractors. Tractor Theme will be announced in due course.
Festival of Food
The Festival of Food area enables you to sample street and authentic, artisan tastes and flavours from all over the world. 
Education
The Society aims to promote agriculture and the farm to food journey.  This is achieved by working closely with the local schools and activities are showcased on show day.
Disabled Access
Facilities are available for less able or disabled visitors to ensure you have a relaxing and enjoyable day.
Music
Live music features across the showground and creates a great festival atmosphere.
About the Show and the Society
Newport Show is organised and run by Newport and District Agricultural Society. The show has become recognised as Shropshire's best one-day family event for its variety of attractions and quality of organisation.
The society relies on the hard work of members who form the various committees required to deliver an event of such complexity and high standards, with support from a small number of dedicated staff who are committed to the event year-round.
The Society
Newport and District Agricultural Society was formed in September 1889 at a meeting held at the town's iconic Royal Victoria Hotel.
It's first committee numbered 30 people and the first Newport Show was held on Friday, August 8th 1890.