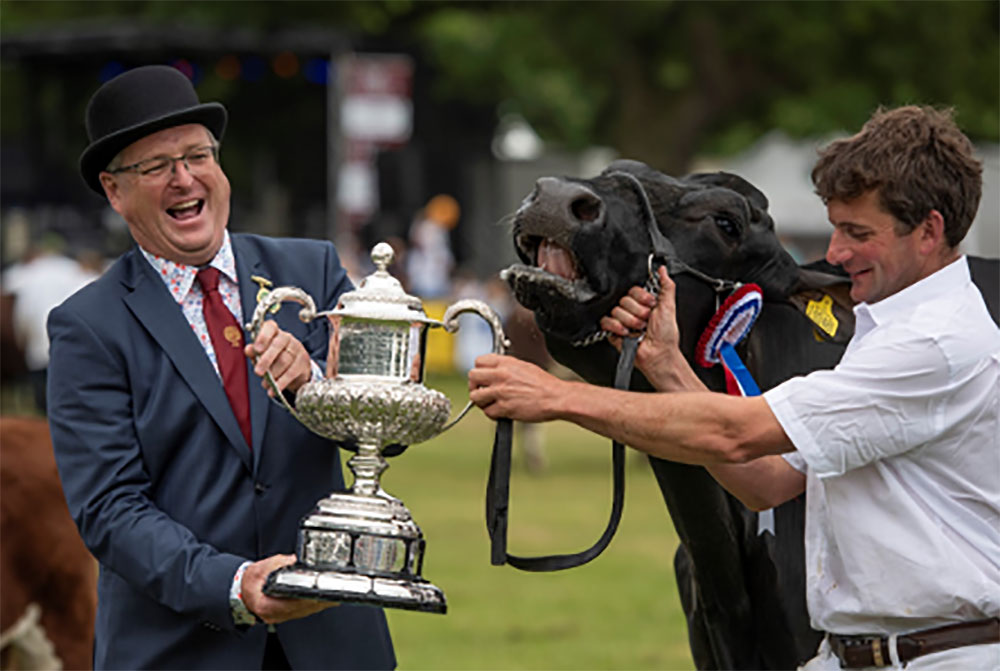 On behalf of the Trustees of Newport & District Agricultural Society I must report the sad news that Jo Ford passed away peacefully on early Sunday morning. His wife Beth, daughters Georgie and Kitty were by his side and our thoughts and condolences go out to them at this heart-breaking time.
Jo joined the Society in 2007, instantly taking on the role of Honorary Treasurer, a post he held until 2017, during which time he made a substantial impact on the running of the Society. He was a hands on member of the team that was instrumental in the funding and building of The Lodge at the Deer Park.
He was a Trustee of the Society from 2007 to 2023 and his business acumen and wisdom has been invaluable to the Trustees during this period.
He became Vice President in 2018 and President in 2019. During his Presidential tenure he  introduced the Innovation and Technology Zone with Harper Adams University to the Show.
I am sure you will join me in sending our condolences to Jo's family and we will update you  when we have further information on the funeral arrangements.
Regards
Tony Asson
Chairman of Trustees
The new President of the Newport and District Agricultural Society [...]
On behalf of the Trustees of Newport & District [...]
Spring is upon us and I, for one, am [...]